About
Medical Advisory Board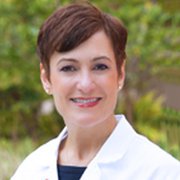 Maria T. Abreu, M.D.
Maria T. Abreu, M.D., is chief of the Division of Gastroenterology and professor of medicine at the University of Miami Health System/Miller School of Medicine.
Dr. Abreu received her undergraduate and medical degrees from the University of Miami. Her postdoctoral training included an internship and residency in medicine at the Brigham and Women's Hospital in Boston, Massachusetts. She then completed a fellowship in gastroenterology and a postdoctoral fellowship in molecular and cancer biology at the University of California, Los Angeles. Prior to joining the University of Miami Miller School of Medicine, Dr. Abreu served as director of the Inflammatory Bowel Disease (IBD) Center and associate professor of medicine in the Division of Gastroenterology at the Mount Sinai School of Medicine in New York.
A member of the American Society of Clinical Investigators (ASCI) and one of American's Top Doctors (Castle and Connelly), Dr. Abreu has published more than 100 peer-reviewed articles, book chapters, and reviews. She is a Diplomate of the National Board of Medical Examiners, the American Board of Internal Medicine, and the American Board of Gastroenterology, as well as a Fellow of the American College of Physicians. Dr. Abreu serves a leading role in several professional societies, including the American College of Gastroenterology's Women's Committee, the AGA Under-represented Minorities Committee, and the National Institutes of Health's Gastrointestinal Mucosal Pathobiology (GMPB) Study Section.
Dr. Abreu's research interest is host-bacterial interactions and, in particular, the role of toll-like receptor signaling in intestinal inflammation. Her translational work has focused on genotype-phenotype relationships in inflammatory bowel disease and prediction of response to medical therapies. She is a frequent speaker at national and international symposia on basic science and clinical topics.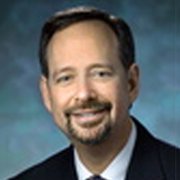 Steven R. Brant, MD
Steven R. Brant, M.D. is an Associate Professor of Medicine, Division of Gastroenterology and Hepatology, Department of Medicine at the Johns Hopkins University School of Medicine with a Joint Appointment, Department of Epidemiology, Johns Hopkins University School of Public Health.
Dr. Brant did his undergraduate training at Brandeis University, Waltham MA, where he worked for 2 years in the laboratory of the late William P. Jencks, and graduated with highest honors, Magna Cum Laude, in biochemistry in 1981. He attended and completed medical school at the University of Florida, Internal Medicine residency at Indiana University Medical Center, Indianapolis, and Gastroenterology and Hepatology fellowship at The Johns Hopkins Hospital. He joined the faculty at Johns Hopkins as an Assistant Professor of Medicine in 1992 and was promoted to Associate Professor in 2002. During his fellowship training and as a junior faculty member, Dr. Brant worked in the laboratory of Dr. Mark Donowitz and cloned, characterized and genetically mapped the NHE3 gene, the major epithelial protein for electro-neutral sodium uptake in the kidney and small and large intestines. Dr. Brant was awarded two patents for his NHE3 related discoveries.
Since 1996, Dr. Brant moved his research focus to defining the genetic underpinnings of inflammatory bowel disease (IBD), Crohn's disease and ulcerative colitis. In 1998, Dr. Brant performed the first IBD genome-wide linkage study in North America. He contributed to the discovery of numerous genes for Crohn's disease and ulcerative colitis including the first Crohn's disease gene, NOD2 and one of the first ulcerative colitis genes, NFKB1, the NFKB1 disease variants discovered by his lab for which he was also awarded a U.S. patent.  Dr. Brant performed the first population genetic studies of IBD genes, and he provided the first evidence for significant IBD risk genes in the African American population – a current research focus of his laboratory.  Since 2002, Dr. Brant has served as Co-Editor of the Genetics Section of the esteemed scientific journal, Inflammatory Bowel Diseases. In 2005 he was elected to the American Society of  Clinical Investigation.
In 2009, Dr. Brant was appointed as the Director of the Meyerhoff Inflammatory Bowel Disease Center at Johns Hopkins.  He leads its clinical operations as well as its basic and clinical research programs. Dr. Brant is also a talented gastroenterologist specializing in IBD, where he sees patients referred nationally and internationally. Dr. Brant has participated in multiple clinical trials for IBD investigational therapies and has served as principle investigator for the Johns Hopkins site. Dr. Brant served for several years as Course Director (and later as Co-Director) for the Johns Hopkins yearly CME course in Gastroenterology. He teaches medical students and genetics graduate students at Johns Hopkins and is a frequent lecturer nationally and internationally.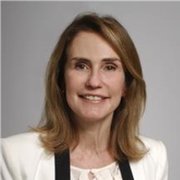 Mariana Berho, MD
Dr. Mariana Berho graduated medical school from the University of Buenos Aires after which she moved to the US for further training. She completed her residency in Anatomic and Clinical Pathology at Mount Sinai Medical Center in 1995 and subsequently fellowships in Oncological Surgical Pathology at Memorial Sloan Kettering in New York and Immunopathology at the University of Miami. Dr. Berho joined Cleveland Clinic Florida in 2000 where she has served as the chairperson for the Department of Pathology and Laboratory Medicine since 2004. Her interests are centered on gastrointestinal pathology as well medico-renal and transplant pathology. Dr. Berho is currently the Chair for the Division of Research which is part of the Lerner Research Institute at main campus in Ohio. She is a Professor in Biomedical Science at Florida International University. Dr. Berho has published approximately 100 peer reviewed manuscripts as well as numerous invited editorials and textbook chapters, she frequently delivers invited lectures on Gastrointestinal Pathology around the world on topic such as colorectal cancer and inflammatory bowel disease.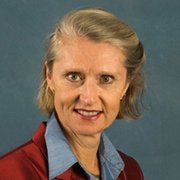 Cathy Burnweit, MD
Dr. Burnweit serves as Chief of the Department of Pediatric Surgery and Training Director for the Pediatric Surgery Fellowship at Miami Children's Hospital. She heads the Surgical Oncology Program. She is certified by the American Board of Surgery in general and pediatric surgery and has been in practice in Miami since 1990. Dr. Burnweit interned at Brigham and Women's Hospital in Boston, then completed her residency training at Parkland Memorial Hospital in Dallas and trained in pediatric surgery at the Hospital for Sick Children in Toronto. Dr. Burnweit received her medical degree from Harvard Medical School where she graduated magna cum laude, following completion of her undergraduate studies at Dartmouth College,
Dr. Burnweit is a member of multiple professional organizations, has published numerous articles and has lectured around the world on pediatric surgery and pediatric oncology. She serves as Co-Principal Investigator of the Children's Oncology Group. She has special interests in childhood cancer, pectus excavatum, gynecologic reconstruction, laparoscopy and thoracoscopy, and neonatal surgery. She also serves as a physician-leader on the Miami Children's Hospital Medical Executive Committee.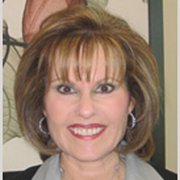 Susan G. Manella, DO
Dr. Manella is currently a family practice physician and president of the Manella Family Practice, LLC in Pembroke Pines, FL. From May 1993 through November 2010, Dr. Manella was a family practice physician with the University Heart Institute, the Family Health Place at Weston, and at University Medical Associates, respectively. Dr. Manella's current Academic Appointments include Program Director, Family Practice and Director of Medical Education at the Larkin Community Hospital Palm Springs Campus, Regional Dean at Lake Erie Regional College of Osteopathic Medicine at Bradenton Campus, and Associate Clinical Professional, Family Practice at Nova Southeastern University.
In addition to serving on Asana's Medical Advisory Board, Dr. Manella is also affiliated with Memorial Hospital, Miramar, FL., Memorial Hospital West in Pembroke Pines, FL. and is a member of the following organizations: American Osteopathic Association, American College of Osteopathic Family Practice, Florida Osteopathic Medical Association, Broward County Osteopathic Medical Association, Pennsylvania Osteopathic Medical Association, and the Broward County Medical Association. Dr. Manella also held these previous positions: member of the Board of Trustees for the Crohn's and Colitis Foundation of America, president of the Weston Jewish Federation, Woman's Division, board member of the Jewish Federation, Woman's Division, and vice president of B'nai Aviv Synagogue.
Dr. Manella received her doctorate in Osteopathic Medicine from Philadelphia College of Osteopathic Medicine, interned at Sun Coast Hospital in Largo, Florida and completed her residency, Family Practice at Nova Southeastern University (formerly Southeastern Hospital) in North Miami Beach, Florida.